Thread Bank Hires Chief Risk Officer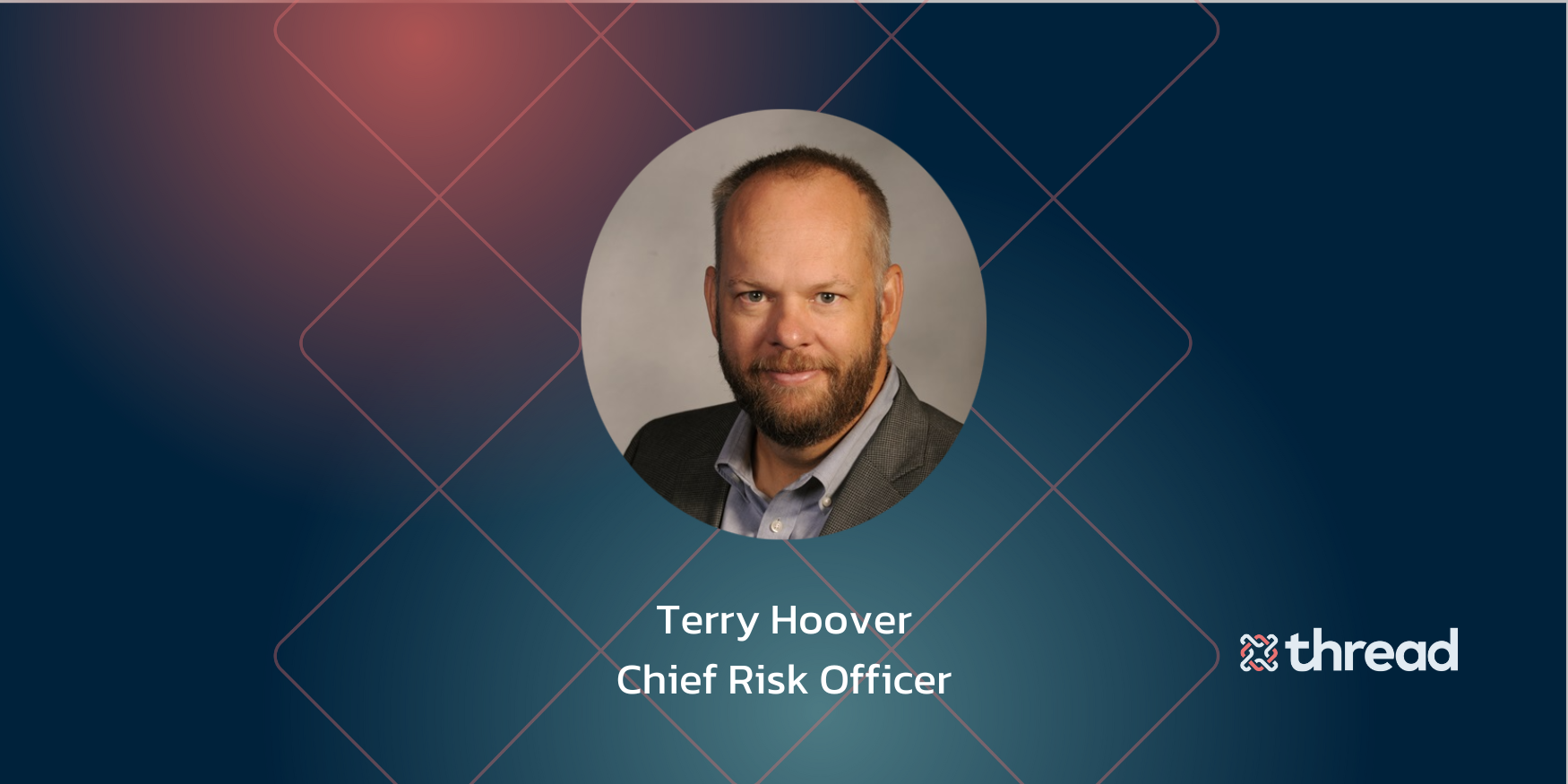 BRENTWOOD, Tenn., March 9, 2023 /PRNewswire/ -- Thread Bancorp, Inc. and Thread Bank (together, "Thread") are pleased to announce that Terry Hoover has joined its team as its Chief Risk Officer. In this role, Hoover is responsible for further developing Thread's Enterprise Risk Management program as best-in-class by ensuring outstanding risk management practices and Thread's continued regulatory compliance.

Hoover brings over thirty years of risk management experience to Thread. Prior to joining, Hoover was most recently Managing Director/Enterprise Risk Management at Strategic Risk Associates, LLC in Dallas, where he led consulting services for financial institutions, including ERM program development, FinTech monitoring, ERM and GRC software implementation, and risk and control assessments.

Prior to Strategic Risk Associates, Hoover spent twenty years working for community banks in senior risk management roles, as well as five years with the FDIC and OCC as a bank examiner. Hoover is a graduate of Stephen F. Austin State University, where he earned a Bachelor of Business Administration in Finance, and The University of Texas at Dallas, where he earned a Master of Science degree in Accounting and Information Management.
"I'm excited to join Thread as Chief Risk Officer and to help the bank navigate the ever-changing landscape of risk management," Hoover said. "I look forward to working with the team to ensure that Thread continues to provide safe and reliable banking services to its customers while also maintaining strong risk management practices that are highly scalable throughout its embedded banking platform partners."
"With his extensive experience and his proven track record, we are confident that Terry will help us enhance our risk management expertise, maintaining our commitment to providing safe and secure banking services, creating a strategic advantage for Thread as a leader in effective and scalable risk management," said Thread CEO and President Chris Black. "We look forward to working with Terry and leveraging his expertise to strengthen Thread's position as a leader in embedded banking."
Thread Bank, a wholly owned subsidiary of Thread Bancorp, Inc., is an FDIC-insured bank providing embedded and digital banking services nationwide and local community banking in Eastern Tennessee. For more information visit thread.bank.

Read the official press release here.