The New Community Bank Model: Digital-First With a National Footprint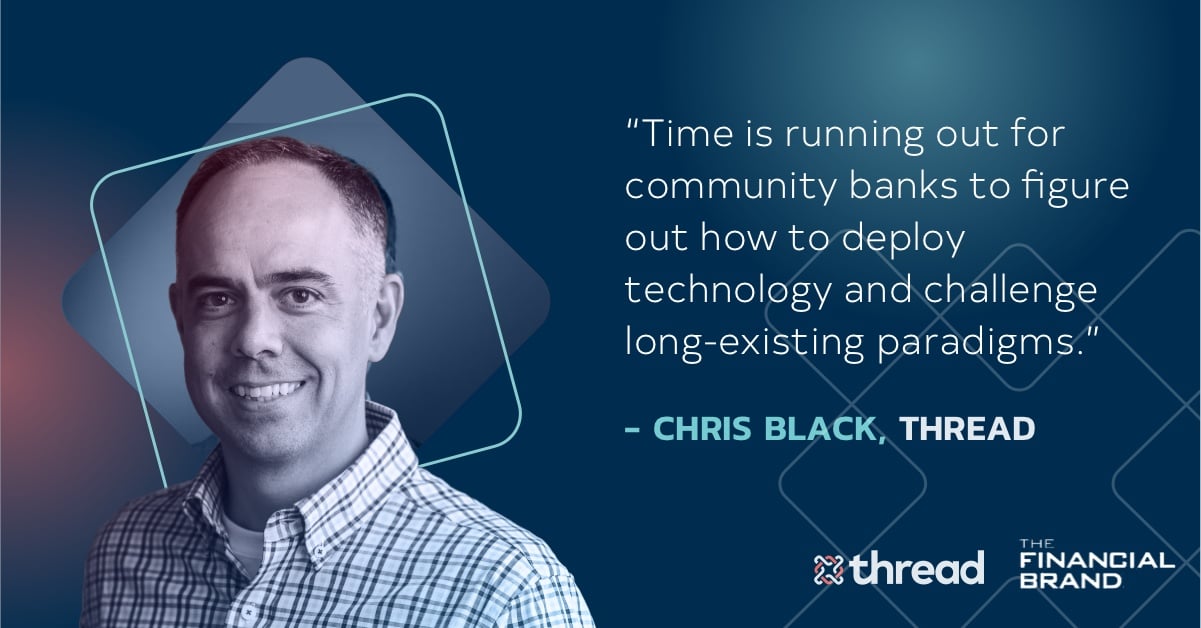 Recently featured on The Financial Brand, Chris Black, CEO and Founder at Thread Bank, discusses how Thread is toppling traditional banking paradigms by creating a customer-first playbook for digital-first banks—leading the way for financial institutions of the future.

When a group of fintech investors, individual investors and private equity came together to recapitalize Volunteer Bancorp and its subsidiary, Civis Bank — a small community bank in Rogersville, Tenn. — the company enthusiastically said "yes." It recognized that the offer represented an opportunity for growth and innovation beyond what a typical community bank could ever experience.
The bank, renamed Thread Bank, continues to serve its existing customer base in eastern Tennessee with traditional banking services, but will also become part of a digital-first bank that Chris Black, Thread's new CEO and President, says will serve as a model for other small financial institutions in how to embrace technology in a profitable and sustainable way.
Many small banks haven't invested sufficiently in technology in the past decade or so and have begun to fall behind financial services competitors, many of whom are non-regulated companies. "We saw an opportunity to create a platform that other banks can use as an example of how to embrace and embed technology into banking," says Black.

Click here to read the full article.